Amar Singh, Lakshmi Mittal, CII, Reliance among major donors to Clinton Foundation
IANS
Thursday 18th December, 2008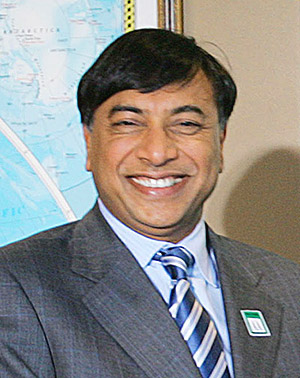 Several Indian big-wigs, including industrialist
Lakshmi Mittal
(left) politician
Amar Singh
(right), corporate houses Reliance and
Ranbaxy, media house India Today group and Confederation of Indian Industry figure in the list of prominent donors to the
Clinton Fo
undation
, according to the information made public Thursday.
Though the exact amounts donated were not released, steel-tycoon Lakshmi Mittal and
Samajwadi Party leader Amar Singh
fall in the category wherein they donated between one million
to five million US dollars. So did
Tulsi R. Tanti
(right) headed
Suzlon Energy Limited
, which is based in Amsterdam, and is a leading supplier of wind turbines.
A close friend of the Clinton family, successful Indian American entrepreneur
Vinod Gupta
(right), donated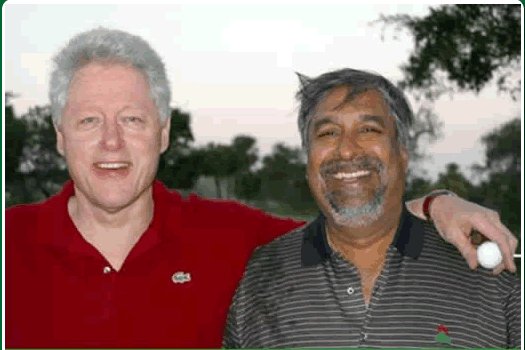 between quarter million to half a million US dollars, so did hotelier
Lalit Suri
(left) who
died
in October 2006.
Ajit Gulabchand
, (left-below) chairman and managing director of
Hindustan Construction Company (HCC)
also made a similar donation.
The list of donors was released by the
William J. Clinton
Foundation, established by the former US President, Bill Clinton, as part of an agreement with the president-elect, Barack Obama, under which he nominated the former First Lady, Hillary Clinton, as his Secretary of State.
'As soon as
Senator Clinton was nominated to be Secretary of State
, the Foundation staff began working with President-elect Obama's transition team to ensure that not even the appearance of a conflict of interest existed between the Clinton Foundation's operations and Senator Clinton's anticipated service as Secretary of State,' the Foundation said in a statement issued in New York.
The Foundation is involved in charitable work particularly in the underdeveloped world and in Africa. A large number of its donors are from outside the US. The biggest donors include the Children's Investment Fund Foundation, UNITAID, Bill and Melinda Gates Foundation, kingdom of Saudi Arabia and government of Norway.
President Clinton's efforts are unprecedented and go above and beyond what the law requires and are intended to allow the important work of the Foundation to continue.
The
Confederation of Indian Industry
(CII) donated between half a million to one million US dollars, according to the list released by the Clinton Foundation. Major Indian and Indian American donors in the category of $100,000 to quarter million include the India Today group,
Lata Krishnan,
Mike Patel, Raani Corporation, Ranbaxy Pharmacuticals and Reliance Europe Limited.