Here are the wedding pictures of my niece (Tracy Anak Temaga @Nor Alia) married to a Kelantanese Malay steeped in traditions; Iban Traditional wedding '
bersanding'
and Malay Traditional
'bersanding'
ceremony held in July 2006. It is truly reflections of the Malaysian Multi-cultural society. The Iban Traditional bersanding was held at the bride's Longhouse at Rumah Sadan, Sg Laong, Bakong, Baram District. Meanwhile the Malay akad nikah and bersanding was held at Dewan Suarah, Miri. Both ceremonies was attended by both families and friends of the couple.
Iban traditional Bersanding
The bridegroom (Nik Syahril) is working as an Enforcement Officer with the Ministry of Domestic Trade and Consumers Affairs, Enforcement Division in Miri, Sarawak, hails from the state of Kelantan in West Malaysia.
Iban Traditional Costume
Malay Traditional Costume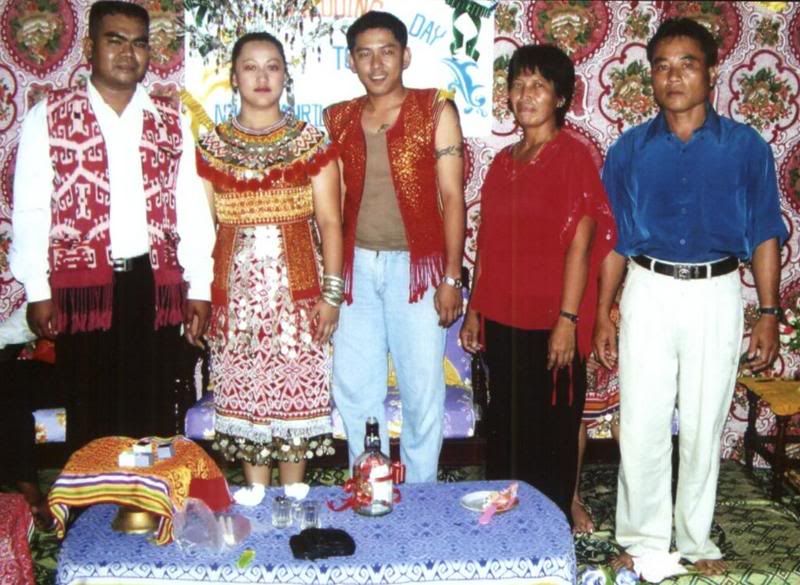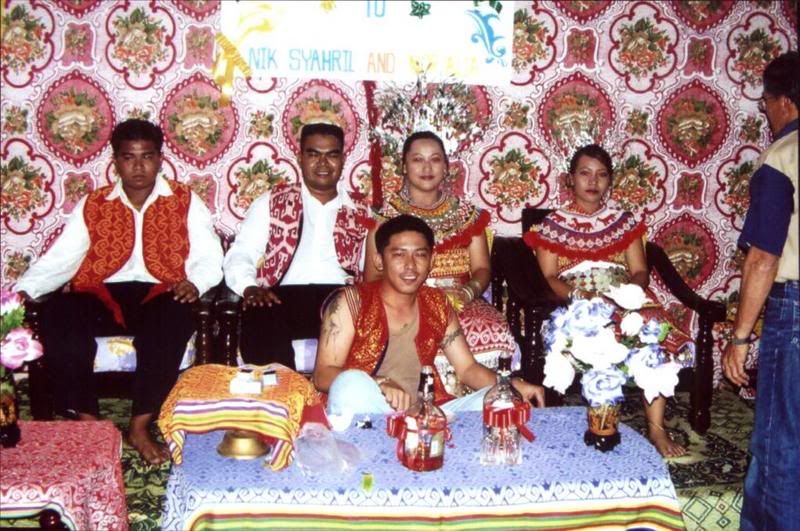 Iban Traditional bersanding ceremony, The bride and The bridegroom wearing the Iban Costume dress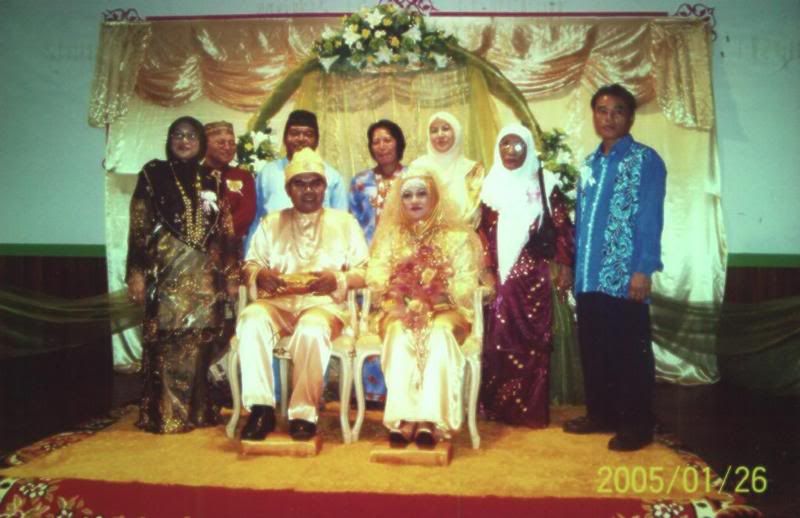 Malay Traditional Bersanding
The bride and Her Father

The Bride and Her Mother